Baseus USB-C PD Powerbank with 36 Wh and 72 Wh 20 Watt
A 20 watt powerbank is sufficient to run the notebook for as long as possible. It makes no sense to me to pay more than double for a 72 Wh 65 Watt powerbank.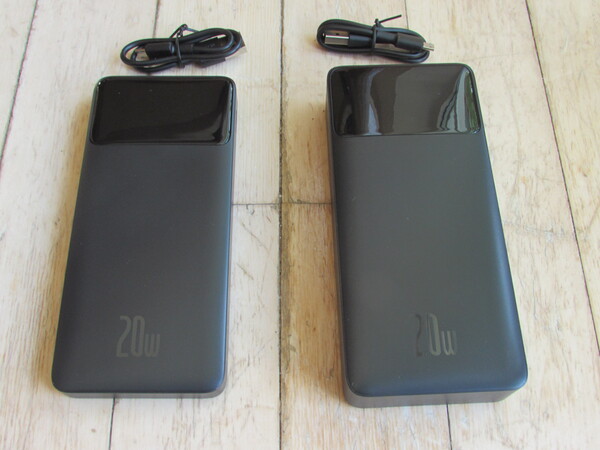 Length and width are the same, only the height is different. The included very short USB cables are quite practical. For example, put the power bank and smartphone together in a jacket pocket and connect them with the short cable for charging.

Why 2 new powerbanks again? It is usually overdimensioned to take the 848 g heavy 150 Wh powerbank with you. The 36 Wh powerbank is sufficient for many things.

The even older powerbanks with the extraordinary power supplies that should not be confused are to be sold.

These powerbanks can be charged and used at the same time.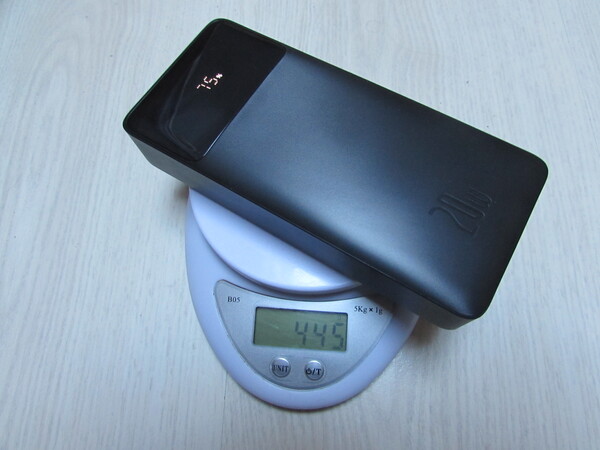 The 72 Wh powerbank weighs 455 g. The percentage display makes it possible to clearly abort the charging process below 100%. I usually charge to 80%.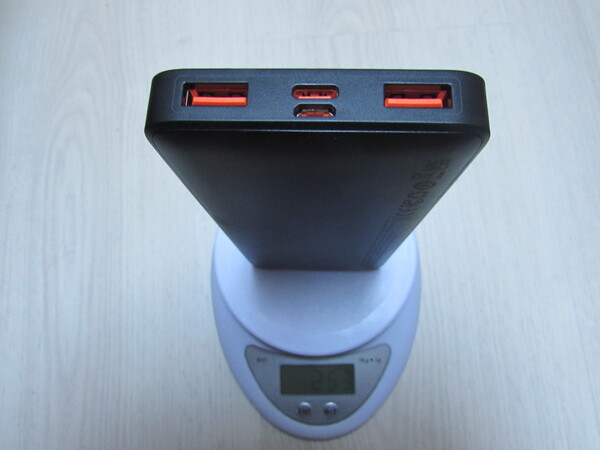 The 36 Wh powerbank weighs only 253 g. The connections are the same for both: 2 USB-A, USB-C and micro USB. The USB-C port charges the powerbank when an AC adapter is connected or powers a connected device.




Here the notebook is supplied with 12 volts.




Surprise! As soon as I also plug in the smartphone for charging, the notebook is only supplied with 5 volts. Why the notebook accepts 5 volts here, but not from the 30 W power supply is puzzling.

Here to the powerbanks. In the meantime, there is also a 108 Wh variant.



There are also similar powerbanks in 65 Watt 72 Wh, 100 Watt 87 Wh and even 140 Watt 87 Wh. What for? It's about running a notebook longer and charging a smartphone on the go. The higher power ratings do not contribute to this, but only require a disproportionately higher price.

For example, this 140 Watt 87 Wh powerbank currently costs €92.15. My selection, on the other hand, currently costs €26.43 and €34.26. 50,96 € for more flexibility and more Wh. My selection is also recommended by Baseus only for smartphones, only the much more expensive ones are recommended for notebooks.