Laptop powerbank
Can you really buy a 140 Wh powerbank for under 60 € that you can also charge with photovoltaics or in the car? Yes, I am very satisfied with this Laptop Powerbank.


At the front top are 5 LEDs: 3 charging status, it is charging, charging finished. Below that USB output, adjustable output, LED display volt adjustable output, direct output, on/off switch.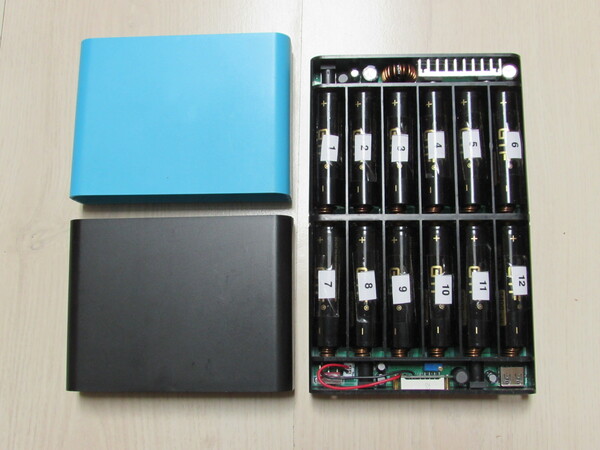 The device is supplied without batteries. Here are already inserted the 12 pieces of 18650 cells.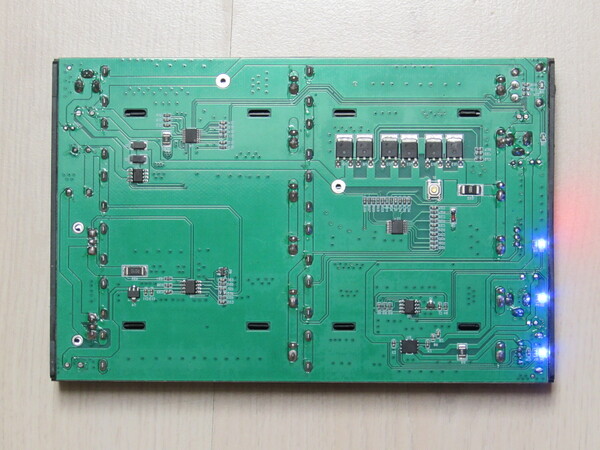 The device basically consists of a large circuit board with holders for 12 battery cells. There are 2 variants: Variant A with 4S3P, so 4 cells in series and 3 each in parallel. Variant B with 3S4P, so 3 cells in series and 4 in parallel. To supply various 12 V devices and to be able to charge in the car I decided for the B version.




At the back is only the charging input for 12 to 24 volts. Unfortunately only 15 W. But to charge overnight, that is also enough.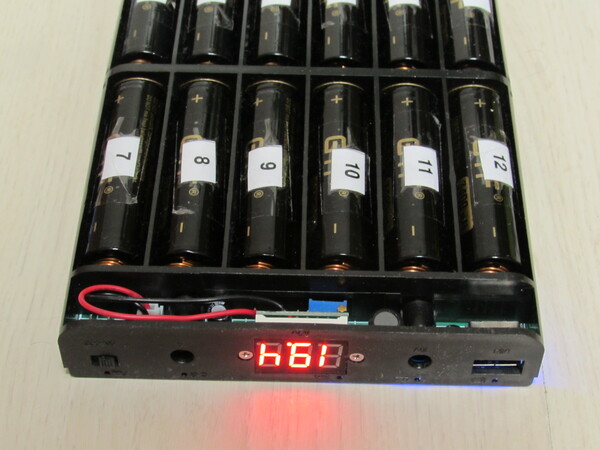 Behind the voltage indicator is a blue component. On this is a screw with which the voltage can be adjusted at the variable output.

My old notebook powerbank from 2017



To this day, I don't know what's inside my powerbank from 2017. I don't know how to open the case. I don't know what kind of batteries are installed. I don't know if you could get replacements for those batteries. I don't know how to install other batteries.

Device and batteries are bought separately



. The first thing to do is open the case and insert the batteries. If the device breaks, just buy a new one for under 30 €. If the batteries break, just buy new batteries for under 30 €.

If you are told at the airport: "No, that's way too much lithium, you are not allowed to board with it", then just sacrifice half of the batteries. Then this device is in the allowed range, which one may take into an airplane at lithium. 4 parallel becomes 2 parallel.