ASUS Plug
General power supplies, car adapters and notebook power banks come with a lot of different connectors, but unfortunately only the old ones and not the new ASUS connectors.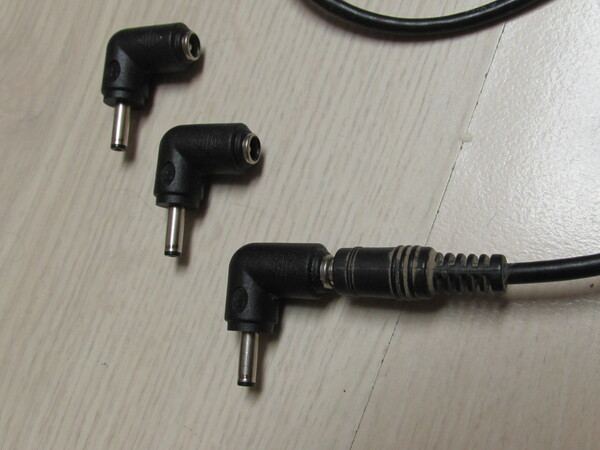 As I wrote in my test report on Car Adapter 2004: I strongly recommend angled plugs to minimize the risk of damaging the notebook's power input.

. Over the years, from 2012 to 2020, I received 7 similar sets of plugs along with various devices. This plug is compatible with this quasi-standard from Chinese notebook products.