Start of the Linux Ubuntu installation
Installing Linux Ubuntu 20.04.1 on an ASUS Zenbook UM431D. The first steps for installation.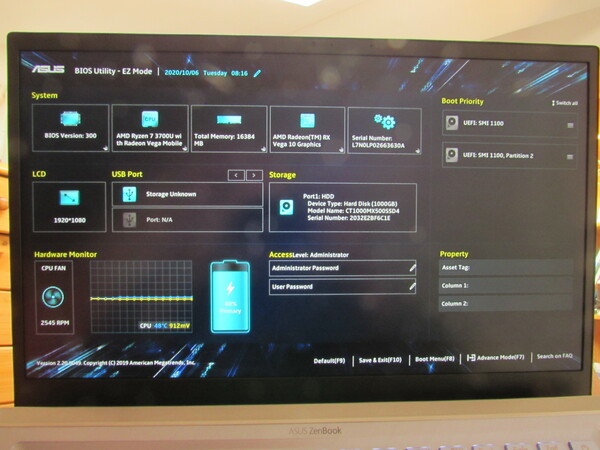 When starting with F2 you get into the BIOS. This BIOS even works with touchpad. Set to boot from USB stick.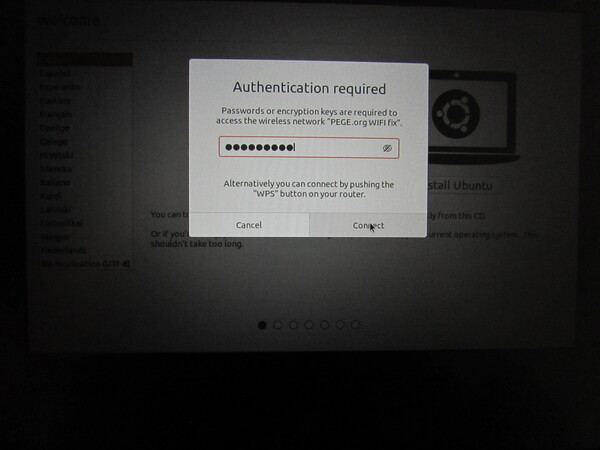 In 2016, the Ubuntu 16.04 installation on the ACER ES1-331 C0YK only worked with an Ethernet connection. I was already worried because the new one doesn't have an Ethernet interface anymore and I don't have a router with Ethernet anymore. But it seems that the detection of various WLAN cards has made great progress.