Planned Obsolescence by Windows
My first Linux Ubuntu test: I discover an icon with ''Simple Scan'', let's see what happens when I connect my old scanner from 2004 to the notebook. Surprise!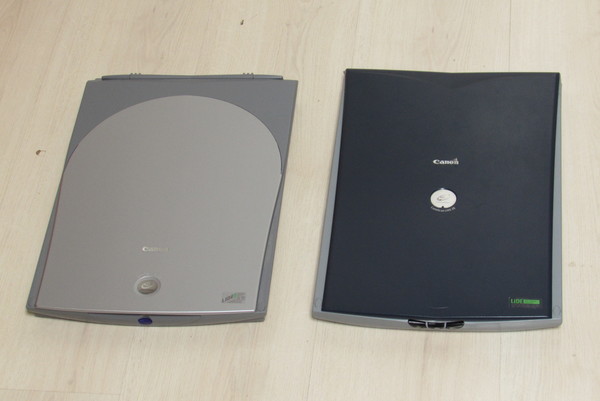 These are all my scanners. One was bought in 2004, the other I discovered 2011 in bulky waste. Why does a working scanner land on bulky waste? Because of the planned obsolescence performed by Microsoft Windows. In Windows 7, there was no driver for this scanner. But there was for 30 EUR a software to buy, with which this scanner again worked.

But who has been looking intensively for such possibilities? If only 35 million old scanner owners had searched as intensively as I had, the author of this software would be billionaire today. Easier is there to discard and buy a new one. 100 million scanners to 1 kg would be 100 thousand tons of electronic scrap by planned obsolescence with Windows 7.

Now the ASUS UL30A is used for the first Linux test. I discover an icon labeled "Simple Scan", clicked it, clicked scan and my old scanner scans as it has always done in Windows XP. When I told a friend about this, he told me, a computer technician had set up his notebook for dual boot, either Windows or Linux. Every time he wants to scan, he has to restart his notebook and select Linux.

Why does the laser printer print?



A few lines written, Samsung laser printer connected, incredulous amazement, why prints it, I have never installed this printer.