Installation Linux Ubuntu
The Acer ES1-331-C0YK bought in the middle of May 2016 will be equipped with SSD and more RAM in July 2016. On the SSD, Linux Ubuntu 16.04 is installed.


SSD with 480 GB and memory have come by mail, it can go!




The Acer ES1-331 RAM and hard disk are easy to replace.




With the USB stick started, the installation begins. First of all you have to choose a language. Later, any other languages can be installed and switched between languages.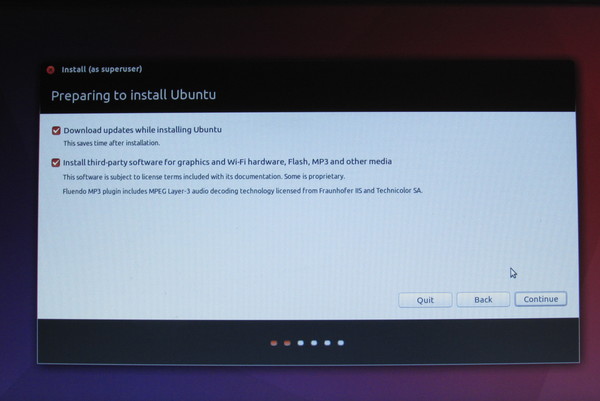 If the notebook does not recognize the WLAN card when starting via USB stick, an Ethernet connection is required for the installation. Even slightly different models can be different. The Acer ES1-331-C0YK needed to install Ethernet, the ES1-331-P498 purchased in November 2016 recognized the WLAN card immediately.




A layman is best at the top option, otherwise one can arbitrarily divide the hard disk.