Installation Linux Ubuntu - Part 2
The hard disk can be divided automatically or manually. The language for the installation can be selected from many different languages.


If you want, you can determine every detail of the hard disk layout itself, if not is automatically divided.




Just to show something when the Acer ES1-331-C0YK is powered up, a very limited Linux version is already installed, which is about as useful as MS-DOS. This is overwritten during installation.




3 partitions are created. To boot, software and data, swap. For a manual installation I advise to install the swap partition with 10 GB, if you have the habit of having Google Chrome open for weeks without rebooting.




Auswahl der Zeitzone.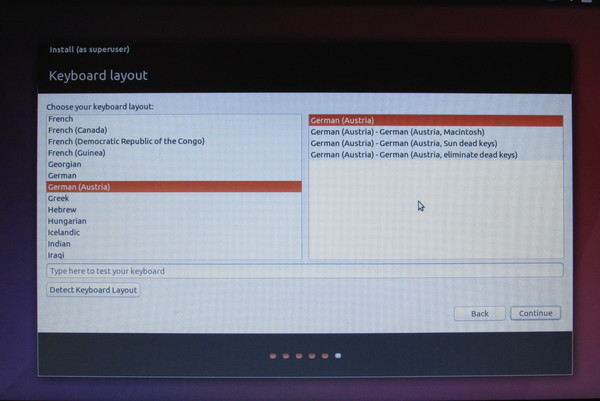 I prefer the operating system in English but the keyboard layout in German.