Supply from the sun
While I make my test with 2 connected notebooks, all 3 photovoltaic modules, deliver together 2.74 A at 14.2 V. 39 Watt are little bit below the demand.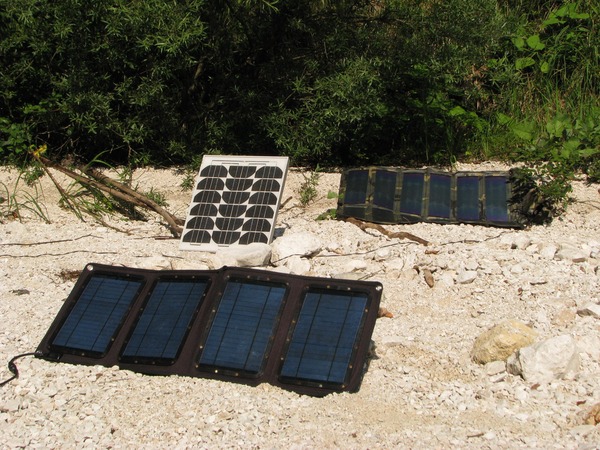 The input circuit of the 85W is designed for 3.5 A. Even with all 3 connected modules are only 78% of the maximal allowed electric power reached.

Who really wants to use all the day during his work the inspiration of free nature, should order the 85W set together with a foldable 50 W modul.