Run several notebooks by the sun
As long as the notebooks do not charge the internal batteries, 85 Watt are enough for some economic notebools. Here is my ASUS UL30A connected by a car adapter to the 12V outlet.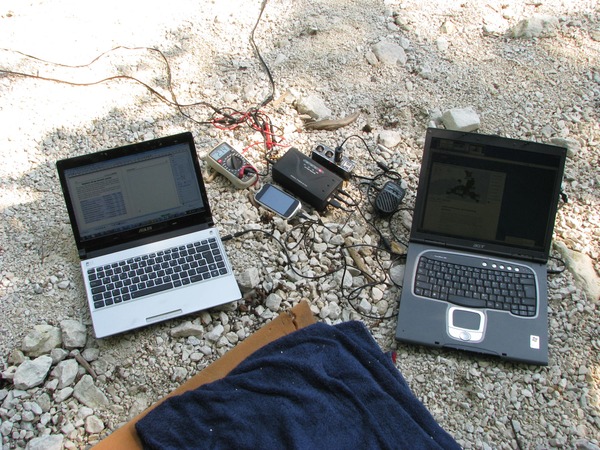 The Acer Travelmate 800 is direct supplied by the 19 V outlet. The plugs from the 85W set can be used at the Acer direct without adapter. At the 5 V USB outlet is my Huawei U8650 sonic Android cell phone and is used as a mobile WLAN hotspot.

Evident is the difference between LED backlight at the ASUS UL30A and a notebook from Nobember 2003.

The power supply of my ASUS UL30A is rated with 40 W. t mit 40 Watt angegeben. No problem to connect 2 at the 85W set. As long as the internal batteries are not charged, even 3 could be used.