scope of delivery 85W solar set
After You have taken out the foldable 20 Watt photovoltaic of the box, You find below: Left top: control unit with 66 W lithium-ion battery, middle top: 12V LED lamp.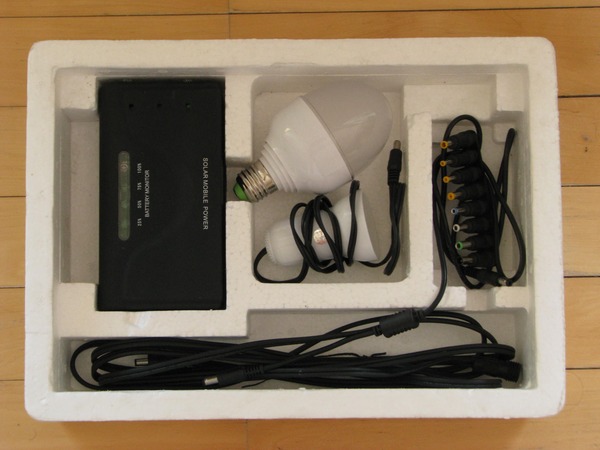 Right top: adapter for different notebooks. Below: Cable from photovoltaic to control unit and cable control unit to notebook. Input, 12V and 19V output have the same plugs. It's possible to make a mistake.