20 W foldable photovoltaic
It's July 4th 2012, the photovoltaic is full in sunshine, but 13.47 V times 0.86 A are only 11,58 Watt. Not optimal oriented towards the sun, a little bit warmer.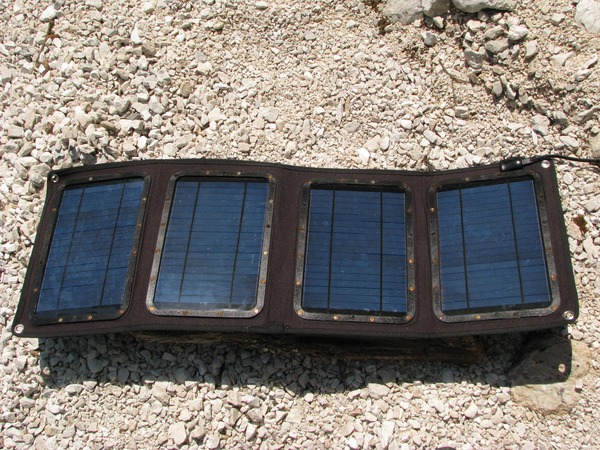 Maybe also the atmosphere is not like the ideal conditions for determination of peak power at 1000 W/m², direct orientation, 25 degree Celsius surface temperature of the photovoltaic.