Batteries for notebooks
A fair booth with batteries for notebooks. On the photo is only a small part from the extensive of notebook batteries visible.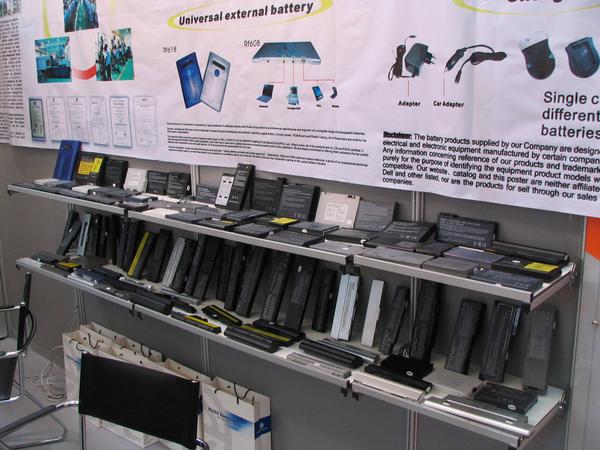 I remember 1998 at my Gericom Overdose was something like a standard notebook battery promoted. Here You see the success of the notebook standard battery initiative.