What to do? Baby gets teath and cries
When even her mother is not able to calm the baby, put the notebook in front of the baby in the bed and start a photo album with well known familiy photos.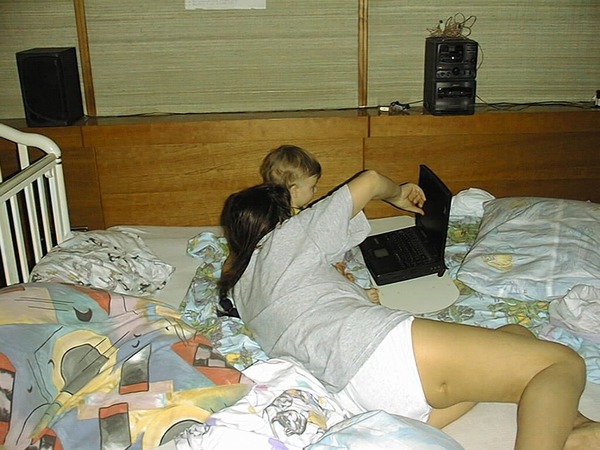 The result: The baby stops cring immedeately and points enthusiastic to the screen recognizing itself, mother, father or a Wau Wau. After a half hour watching the family album, she slept peaceful.